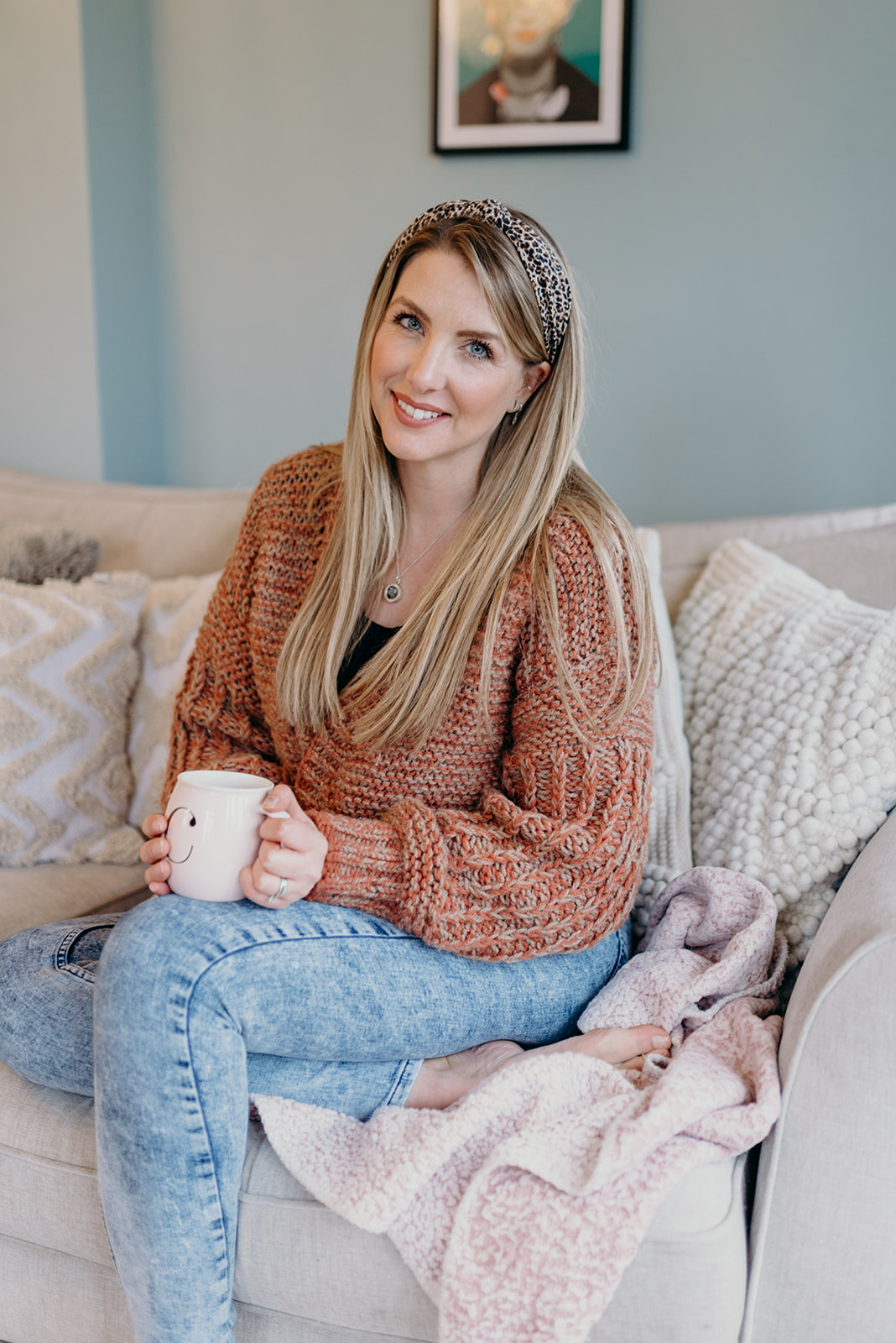 Hi, I'm Carly Budd, a registered Paediatric Occupational Therapist (OT) and Developmental Play expert. I am the founder of the Developmental Play Academy, a lecturer in baby massage and baby yoga for the global Blossom & Berry as well as Channel Mum's Children's OT Expert.
I am a mother of two, and have over 15 years experience working with babies, children and families both in the NHS and in the independent sector. My passion is in promoting the development of little ones through loving, playful interaction, and through free flow movement.
Play is the occupation of children; it is my dream that I share my knowledge and teach others how to use play as a way to support the growth of our smallest people, our babies and children. My mission is Putting the Power into Play the Love Way, empowering parents to play and connect with their little ones for a more loving, connected future. 
I can hand our heart tell you all that I love sharing, with parents and fellow professionals alike, the power of play and loving interaction. I think about how I can help others all of the time, and it lights me up! It is my heart wish to empower parents to interact more playfully with their little ones, knowing truly that they are enough, that their baby loves them, and that so much of what they do day to day is just what their little one needs. That all families are worthy of playfulness and joy in their homes. 
By background I am an OT, but I have also had, and am still experiencing the lifelong learning that being a mum of two young children brings. I know the realities of being a parent, spinning all the plates, but also know the absolute crucial need for children to experience love and play for their brain development, learning, as well as their social and emotional wellbeing. What we invest now will last a lifetime.
I am beyond grateful to have Practitioners across the globe who are out there using the training they have undertaken with me who are now bringing the Power of Play to the families they serve. 
Would you like come and play too? I'm here if you do... 
Why the Developmental Play Academy®?
🌸
In order to make a big difference in the world we must start small and focus on the little people in society, babies. Every baby deserves to become the best version of themselves, to meet their full potential and to thrive in life.
When we begin to focus on the basics of love, nurture, connection and play to promote early childhood development, we form solid foundations for greater growth. We establish a platform to build upon, enabling our babies to learn and develop, one building block at a time. A building block may be small, but connected together with many more carefully formed blocks, they can support enormous architecture.
The same is true with supporting the architecture of a baby's brain; when we use loving, developmental play and interactions, we nurture their foundations for growth, creating endless potential for them to bud and bloom in the world.
This is why Carly Budd's Developmental Play Academy® has been formed - to offer bespoke online training for aligned professionals, holding Level 3 qualifications or above. The specialised training, education and advanced practitioners courses have been designed to bring play and development together in a fun, loving and nurturing way Play the Love Way© I would love to hear from you if you are somebody as passionate abut spreading the importance of love, nurture and play with your communities.
What does the Developmental Play Academy® offer?
🌸
🌸 Specialist play masterclasses and advanced practitioner courses bespokely designed by expert Paediatric Occupational Therapist
🌸 Education to enhance the knowledge and scope of practice of those currently working with infants and preschool children
🌸 Support and guidance to share this knowledge confidently with families in order to promote play and development
🌸A multitude of Paediatric Occupational Therapist approved developmental play activities to incorporate into your classes, programmes, 1:1s, therapy sessions or to run as stand alone workshops for Play the love Way ©, Play the Hygge Way© and Play the Nature Way©
🌸 Free monthly CPD webinars focusing on the Power of Play and access to a student area.
🌸 Facebook community with fellow students/practitioners of the Developmental Play Academy®
🌸 The opportunity for your contact details to be added to the Carly Budd Developmental Play Academy Practitioners Directory
"Carly is a fantastic OT and so knowledgeable. As a fellow Paeds OT, I loved her Tummy Time Course, it was really user friendly with loads of practical tips/strategies to use within my Baby Massage Classes. She is a wealth of knowledge & I definitely recommend this course to any other paeds professionals"
-Jessica Kennedy - My OT & Me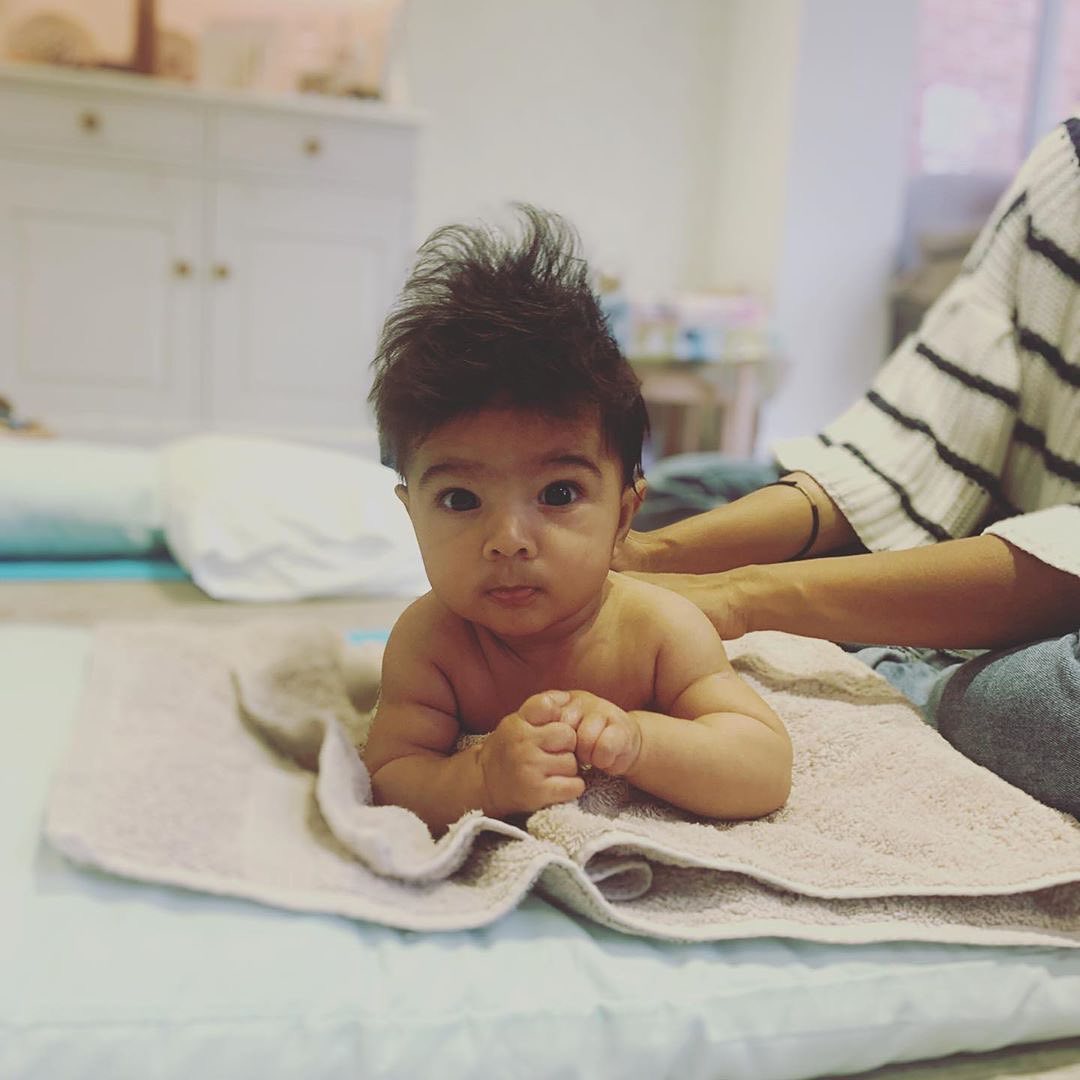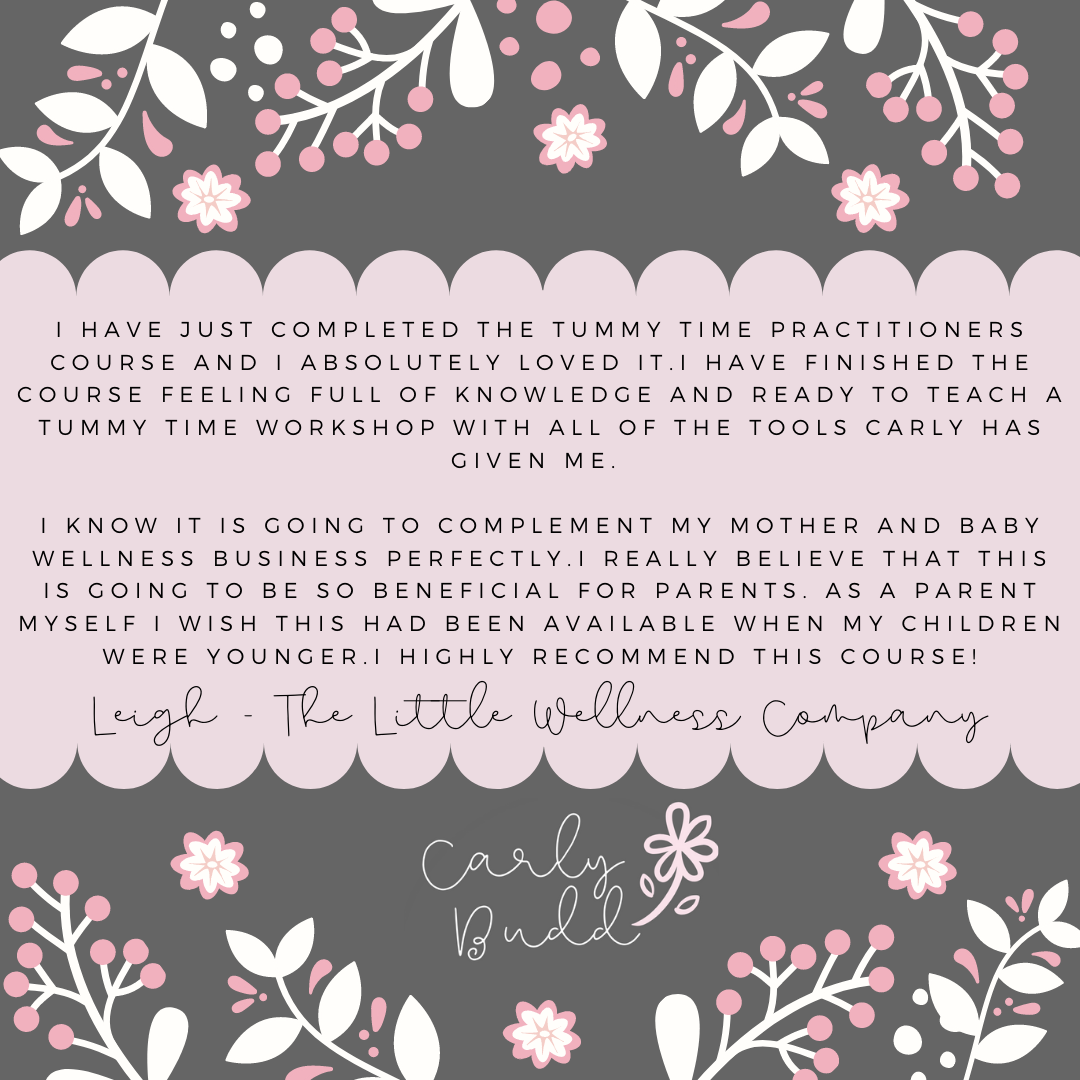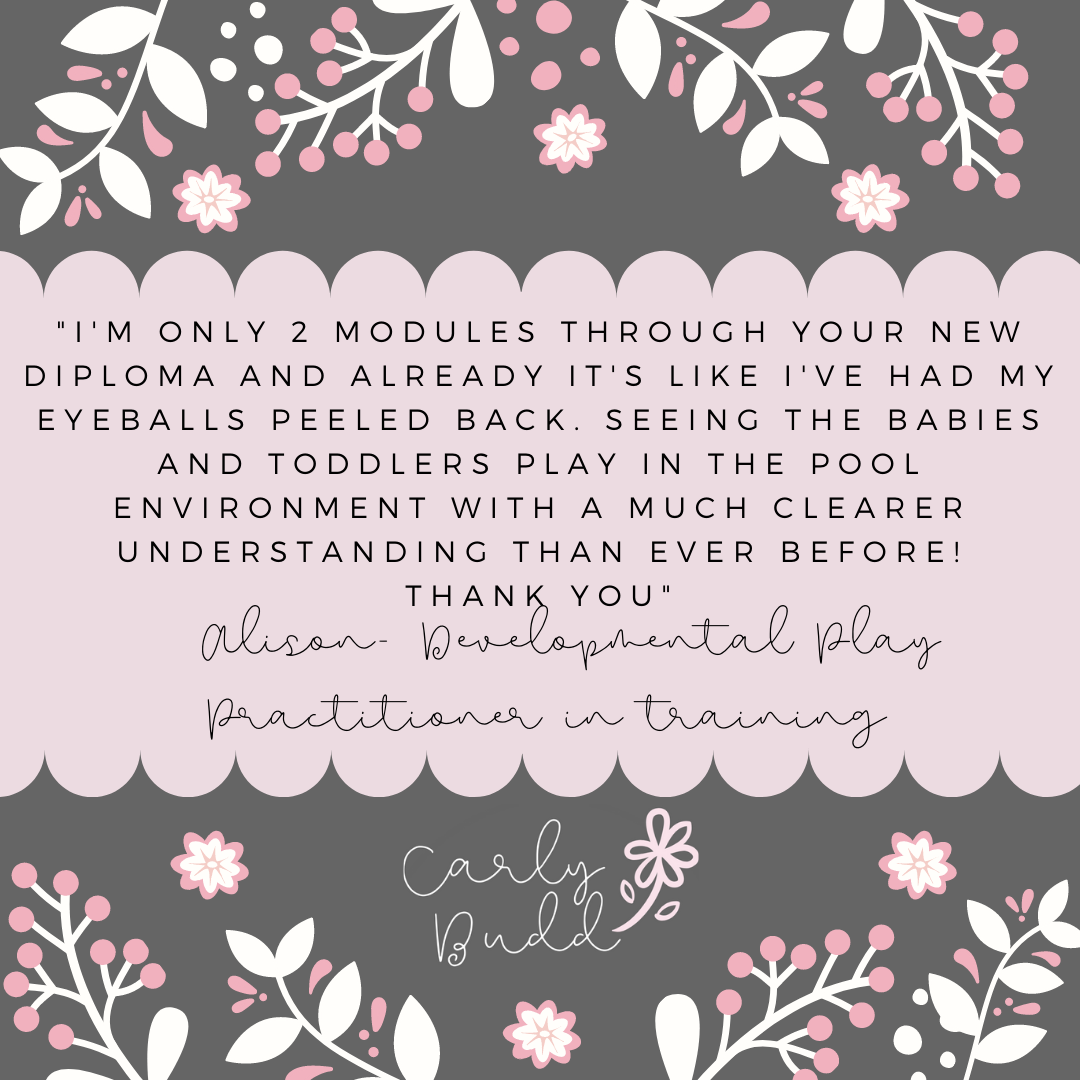 Testimonials